The best wooden charcuterie boards and handcrafted wood products online! Made from Rocky Mountain woods.
CUSTOMIZE ANY BOARD OR PRODUCT WITH YOUR NAME OR LOGO.

Pompo's Board creates handmade, custom, charcuterie boards and wooden products to meet the specific needs of those looking for something more unique than what you'll find at a big box store. We strive to create the best wood charcuterie boards available online. Each of our meat and cheese boards and wooden tables, plant stands, and other wooden products are handcrafted and one-of-a-kind.
unique woods
Like a fingerprint, every board is unique. Our hand-crafted charcuterie boards and wooden products are made from handpicked and restored wood found in Rocky Mountain salvage yards.
Pompo's Boards Offers the Best Wooden Charcuterie Boards for Sale Online!
Handcrafted Charcuterie Boards
Customize Your Board
Make your charcuterie platter your own by having your family name or logo laser burned into the board.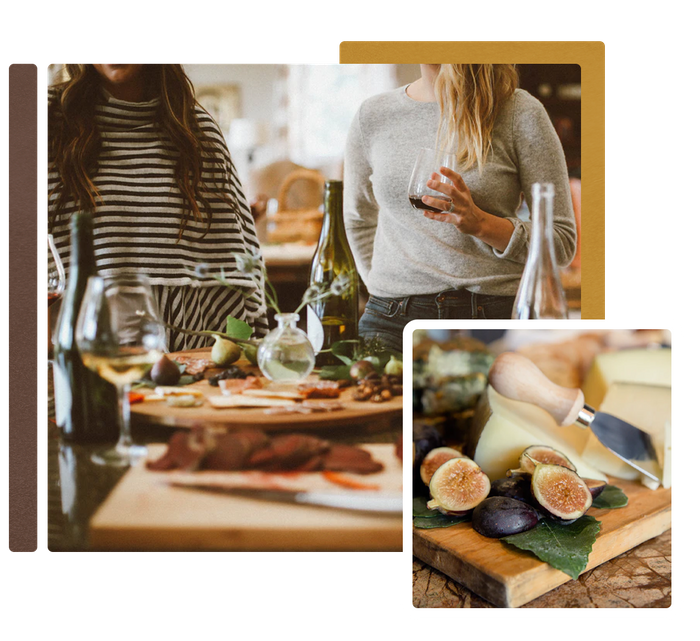 Hand-Crafted by Pompo
Each of our wood products are handcrafted by Pompo, a craftsman for more than 40 years. Known by his grandchildren as Pompo, Robert Delgado created Pompo's Boards as a way to bring joy to those who appreciate his work, rather than finding passion in profit. Reach out to us today to begin creating your charcuterie platter!
Get occasional charcuterie board tips & tricks sent to your inbox